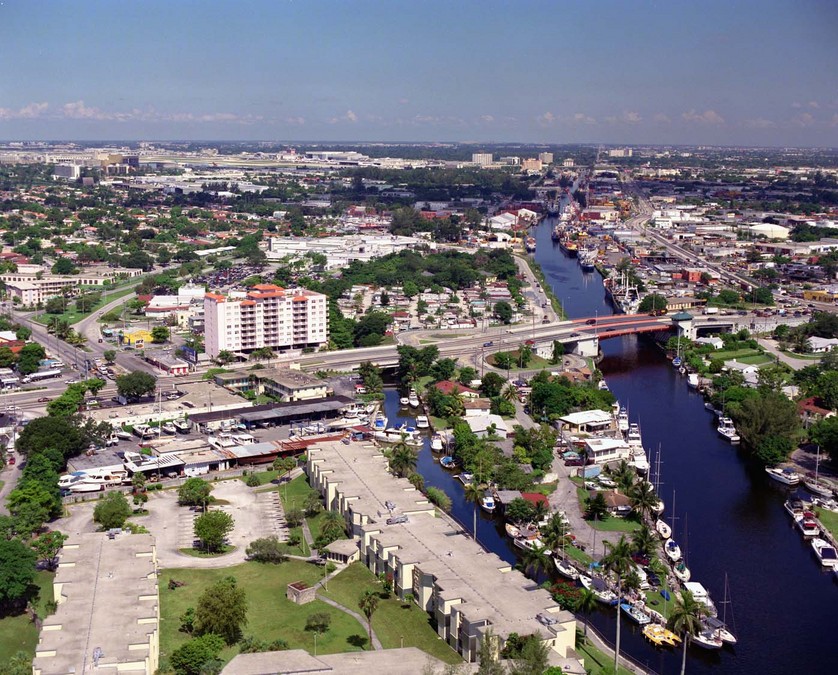 If you attended the charrette, you already know some of the issues that were raised. The AIA team helped us think about four main topics:
1) What we valued in the Miami River
2) What we currently use the Miami River for
3) What impediments the Miami River faces
4) What our vision for the Miami River is
The charrette was fueled by strong concerns about the River, as well as disagreements about how it should be used. Some topics of contention were:
-How can we make the river part of the public realm?
-Can the river be a seam, rather than a divide, in community?
-Is the rumor of criminal activity around the river true? And how much of a problem is it?
-Is there ever follow-up to the plans made for the river?
-Does Miami have a proactive or reactive civic input to government?
-Why are the meetings about the River even held at places like the Hyatt, a place where many people who live along the river wouldn't feel comfortable?
-What can be done about the hierarchy between home owners and renters who live along the river?

What do you think about these issues? Feel free to comment below.
One man at the charette was old enough to remember when Indians regularly canoed down the Miami River, and several others shared their personal experiences.
What do you value about the river?
The Miami Herald summed up the AIA report on recommendations for the river:
"The team's 40-page report also outlines some specific proposals that could use the river and is bridges, its existing parks and pieces of the emerging greenway along its banks to establish pedestrian connections with Miami International Airport, the Civic Center's hospitals and justice facilities and the new Marlins baseball stadium with surrounding neighborhoods -- Brickell, downtown, Little Havana and Allapattah.
Also strongly suggested:
• Establish water taxis with stops at key places along the river, as well as kayak and canoe liveries to encourage recreational use.
• Address storm water sewer issues that send polluted rain runoff into the river and make environmental stewardship a priority.
• Start improving the river's public realm by removing fences that separate existing segments of the greenway and isolate several public parks on the river.
• Capitalize on the 14 cargo terminals on the river that serve shallow-draft vessels using shallow-draft ports in the Caribbean -- a niche that can be turned into a potential advantage once the Panama Canal widening is completed to accommodate super-cargo ships.
• Promote the river aggressively to familiarize Miamians with its often little-known assets, including a string of riverside parks."
Read more
here